Trailer towing training and test throughout Scotland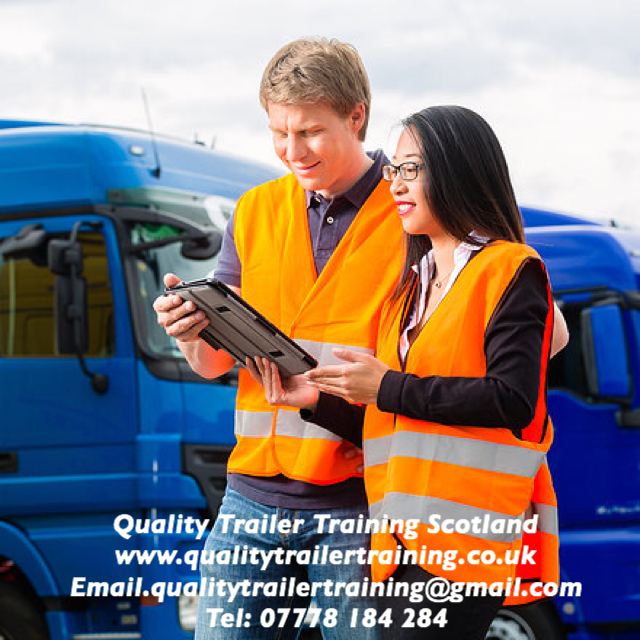 B+E trailer training courses in Fife,Scottish borders,Glasgow,Edinburgh,Stirling,Fife,Kirkcaldy,Perth,Dundee,Livingston,Musselburgh
B+E Trailer Test Training and Test at Livingston Test Centre
We provide quality B+E test trailer towing courses, with training tailored to meet your needs and keep your costs to a minimum. We specialise in 1 day training courses with test for experienced drivers, or multiple day courses for those with no trailer reversing experience.
The B+E car and trailer driving test
The trailer test lasts for approximately 1.5 hours and is based on the LGV (Large Goods Vehicle) test, requiring a significantly higher level of skill than that needed to gain a normal car licence.

The test comprises elements at the test centre and on the public road:

Ability to complete thorough safety checks on your vehicle and trailer

A precise and challenging reversing exercise

A comprehensive road drive; demonstrating advanced observation, use of speed and management of space to LGV test standards

Unhitching and recoupling, using correct procedures throughout
Courses
Without proper training, many people fail the B+E trailer test on the standard of their road driving.

Irrespective of your previous towing experience, we will prepare you not just for the test (if you need to take it) but to tow with skill, confidence day and safety.

Reversing and manoeuvring training usually takes place on private ground.

Intensive courses lasting 1, 2 or 3 days per driver are available, with the 2 and 3 day courses including the DVSA B+E trailer test on the final.

The training format for these courses is one-to-one, though sometimes it can be benefitual to add a second driver to reduce your costs.

Training can be conducted using your own vehicle and trailer, or we can provide a vehicle and trailer.
Contact us on 07778 184 284
mailto:qualitytrailertraining@gmail.com